DENTIST OKLAHOMA CITY
DR. STEVEN FICK, DDS
The office of Dr. Steven Fick, DDS is a caring and knowledgeable dental practice with almost 2 decades of experience, located in Oklahoma City, OK. We take pride in providing you and your loved ones with affordable and state-of-the-art dental procedures. Our friendly staff are dedicated to making sure that your office visit will be a pleasant one.
FAMILY DENTISTRY OKLAHOMA CITY, OK
Family Dentist Steven Fick, DDS, practices general dentistry including porcelain veneers, crowns, bridges and more.
Our office is located at 11609 South Western Ave. Oklahoma City, OK 73100. Call us at (405) 692-7388.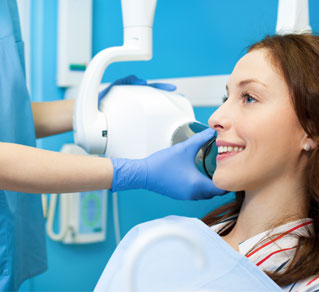 Dr. Fick provides a variety of dental services for his patients. Find out more today, or make an appointment by calling (405) 692-7388.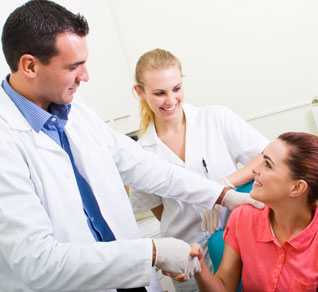 Find out about our new patient offer today, $99 for an exam, any needed x-rays and dental cleaning.*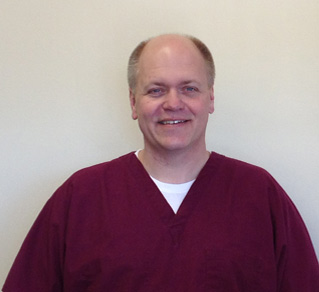 Dr. Steven Fick graduated from the University of Oklahoma, College of Dentistry at Oklahoma City. Having practiced for almost 2 decades, Dr. Fick takes time to know each of his patients and builds a trusting relationship with them.
New Patient Offer
Get an exam, any needed x-rays and a cleaning.*
*Only in absence of gum disease. Offer expires 12/31/2018.
WHAT OUR PATIENTS SAY
"I love going to Dr. Fick's dental office. The staff are amazing and they treat you like a real person."
L.C.

"I used to dislike going to the dentist! Now, I don't mind it at all thanks to Dr. Fick!"
B.P.

---
Dr. Fick's Blog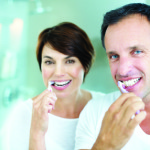 Dental Care Tips
---
Posted on: Monday, March 3rd, 2014
---
Your dental hygiene starts with your every day routines. Caring for your mouth and teeth every day can minimize your need for invasive or emergency dental procedures. Making time in your every day schedule for proper dental care can save you time and money in the long run. Healthy mouth and teeth don't need to […]
---
---
Directions
---
Connect with Us

(405) 692-7388
info@stevenfickdds.com
11609 South Western Ave.
Oklahoma City, OK 73100

Dr. Steven Fick, DDS is an Oklahoma City dentist serving the areas of Kingsridge, Green Valley IV, Skyview Village, Country Place, Stone Meadows, Moore, Oklahoma City, Fisher Square, and Lakeridge Run.