About
If you are looking for a dentist in Oklahoma City, Dr. Steven Fick DDS offers dental implants, teeth whitening, tooth-colored restorations, veneers, periodontal treatment, and much more. Whether it's a simply cleaning or a more involved procedure, we are knowledgeable and friendly and will provide you with quality service that you can count on.
About Dentist Oklahoma City, Dr. Steven Fick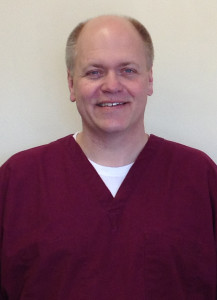 Dr. Steven Fick graduated from the University of Oklahoma, College of Dentistry at Oklahoma City.
After receiving his Doctorate of Dental Surgery, Dr. Fick continued his post-graduate studies and underwent a year of Advanced General Dentistry Education. Dr. Fick has also taught at OU College of Dentistry for nineteen years and was an associate clinical professor.
Having been in practice for almost 2 decades in Oklahoma City, he enjoys taking the time to know his patients and building trust with them.
Dr. Fick knows you will have confidence in him–he will really get to know you and your dentistry goals, and help you achieve a beautiful, radiant smile.
Office Hours
Our office is open Tues from 9 am to 5 pm, Wed-Fri 8 am to 5 pm.
About Your Visit
When you first arrive at our office, you will be asked to fill in our new patient forms. Save time by downloading our new patient forms online. Simply print them out, fill them in, and bring them with you to speed up your visit and reduce wait times.
We accept Visa and Mastercard payments as well as cash. Please call ahead of time to schedule your appointment.